CUTTING EDGE OF TECHNOLOGY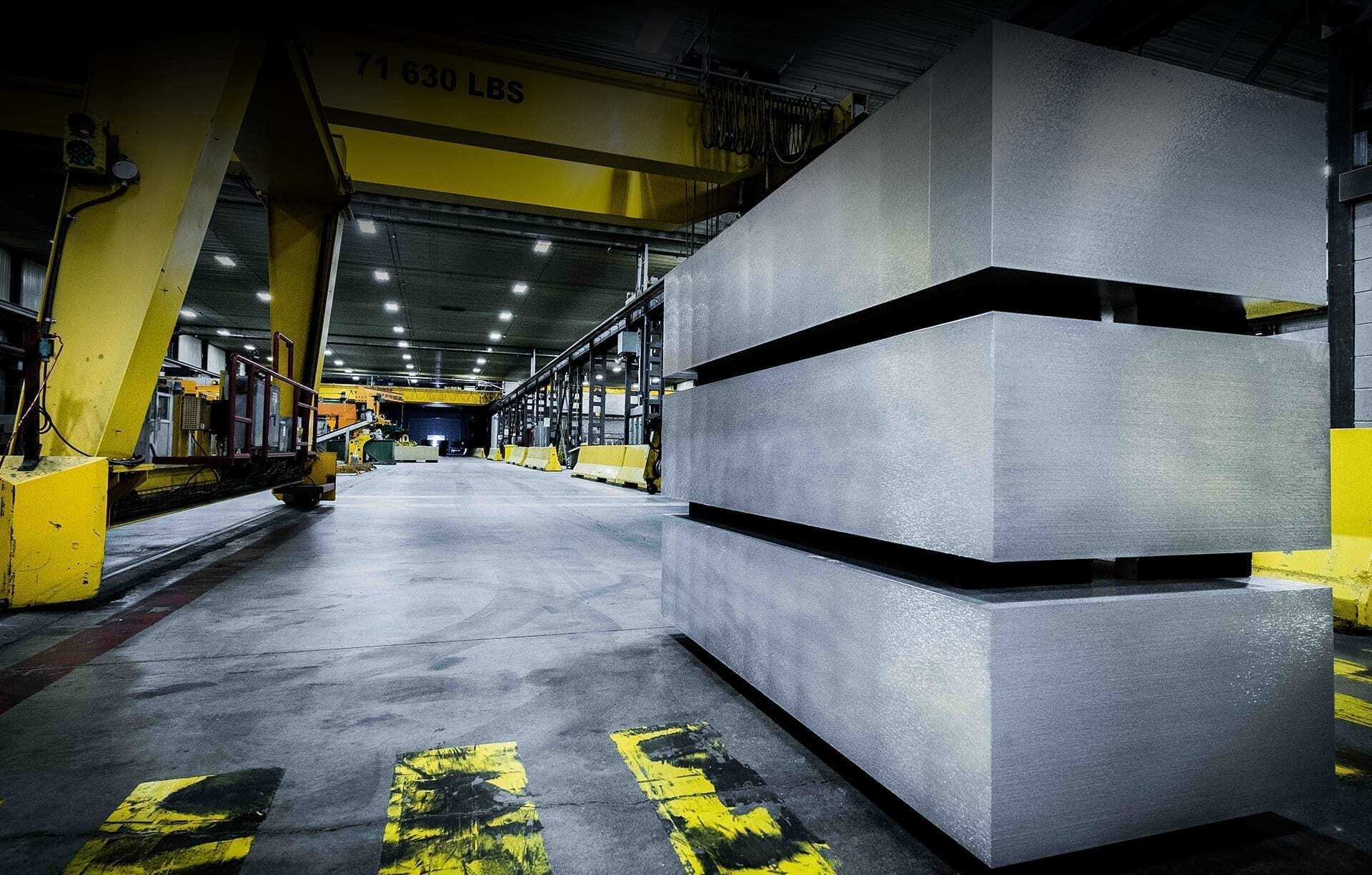 Ask for a quote!
WE HAVE MADE IT EASY FOR YOU.
PCP ALUMINIUM: PRECISION CAST PLATE  
We have the know-how and the cutting edge technology to improve your project.
We have the right product for you.
No matter the size or the type.
We are proud to be part of large projects worldwide.
We have the required expertise for the production of the components for transporting electricity.
To offer high-quality products and services in your area,
we have partnered with these quality-driven distributors
Magna Stainless
CANADA
info@magnastainless.com
ASA ALLOYS
CANADA/USA
gannis@asaalloys.com
Calm Aluminium
AUSTRALIA
info@calm-aluminium.com
Alro Steel
USA
info@alro.com
Yarde Metals
USA
info@yarde.com
Howard
USA
info@howardprecision.com
Production Metals
USA
sales@productionmetals.com
Midwest Steel & Aluminum
USA
sales@midweststeelsupply.com
Industrial Metal Service
USA
metalsales@industrialmetalservice.com
CIM Supply Solutions
MEXICO
sales@cimintl.com
Recently, PCP Aluminium contacted several new and existing users of ALCA5® and MAX5® to get their feedback after using our aluminum plate & block on current projects. The feedback we got was better than we expected, and we have quoted or paraphrased what end-users are saying about PCP Aluminium:
We've actually used this plate a number of times (mostly for large, high-precision assembly baseplates) and it has been fantastic

Our customer already accepted the swap to ALCA5®. We have shipped our first order to them and they were satisfy with the product. The only problem for now is our customer has stopped production till July due to the Covid19 crisis. To be honest, we've found your product have a nicer finish than the aluminum plate we were using before.

Keep doing what you're doing, we switched to MAX5® which is great to machine and does not warp when we cut cavities.

I sent your e-mail on to my mechanical designers for review. I don't believe I have purchased any ALCA5® before. I will let you know what my designers say…..Yes, they did get back with me and pricing looked good. I think our plan is to try in on the next tabletop we build….we have some on order now.

Yes, we use ALCA5® currently. Right now we are starting a project that was originally built in our China facility…

Yes, we have selected the ALCA5® for the base plate. Thank you for the sample…

ALCA5®…it's excellent. We use it for all of our fixtures and assembly gauges.

We did end up getting the big ring in ALCA5®. We just got the part in yesterday and it looks pretty good, the material is good for the application.

Just wanted to give you an update on the plate. We had it machined and we are very pleased with the results. Total runout over the 72 inch dia is 0.008" which is amazing. Thank you for your help on the material selection. This will be our go to material for dial plates now.

We are designing around ALCA5® for a new assembly we are building in the next few months.

We needed aluminum plate that's going to be flatter and available in larger sizes.

I got the first jig back from our machine shop, and it went well. I've ordered two more in ALCA5®, and the other engineers are trying it now.

We're spec'ing ALCA5® on our drawings, and primarily use it for the large rings up to 96" OD. We like the performance and availability of ALCA5®.
PCP SEAL GUARANTEE
HERE'S WHAT MAKE'S THE QUALITY OF OUR PRODUCT